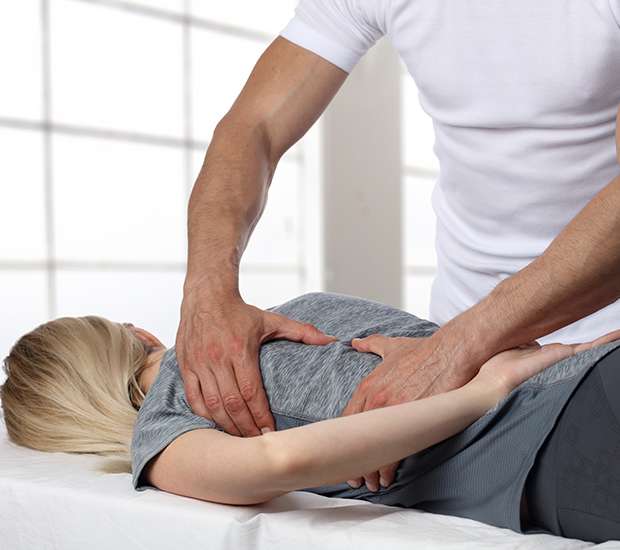 Chiropractic Services
Plainfield, IL
Manipulation (Chiropractic Adjustment)
Chiropractic manipulation, also known as chiropractic adjustment or spinal manipulation, is a common therapeutic treatment for back pain. It refers to a chiropractor applying manipulation to vertebrae that have abnormal movement patterns or fail to function normally. The objective of this treatment is to reduce the subluxation, which results in an increased range of motion, reduced nerve irritability, and improved function.
Pediatric Chiropractic
Plainfield Chiropractic Clinic supports your family's pursuit for total body wellness. Let us strengthen you and your loved ones through excellent chiropractic care. Our holistic approach to pain management provides a low pain approach which helps in promoting physical and mental well-being for seniors to children.
We love to introduce the healthy benefits of quality chiropractic as a benefit to families and their lifestyles. No matter what your age is, regular chiropractic maintenance enables bodies to stand stronger and fight challenges to the immune system naturally. Chiropractic assistance is available to promote faster recovery from life's many physical challenges for old and young alike. Even the littlest person can benefit from chiropractic care!
Functional Movement Screenings
These screenings and tests are performed by one of our doctors in order to find faulty movement patterns and dysfunctional kinetic chain activity. If anything is found, we work with you to correct the problem using lengthening and strengthening techniques with rehabilitation. These screenings are great to have before the start of any athletic season to ensure you are able to play at your full potential with no injuries.
Kinesio Taping
This method of taping enables the body's natural healing process while providing support and stability to your muscles and joints without restricting your range of motion.
This tape is wearable for days and safe for all ages. Conditions treated with Kinesio Tape are orthopedic, neuromuscular, neurological, and other medical conditions. We also assist with treating ankle sprains, knee pain, pelvic pain, back pain, shoulder pain, elbow pain, carpal tunnel syndrome, and neck pain.
Extremity Adjusting
This method of healing is for correcting recent or long standing injuries to specific areas of your extremities. This is good for ankles, knees, hips, shoulders, elbows, or wrists. If there is a misalignment associated with an extremity, there will be numbness, tingling, burning, or aching involved. This treatment is good for Carpal Tunnel Syndrome, Golfers & Tennis Elbow, Rotator Cuff Impingements, TMJ Disorder, Knee & Ankle Sprains, and Plantar Fasciitis.
Ultrasound Therapy
The main feature of this treatment modality is its use of sound waves to penetrate deep into muscles. Ultrasound therapy decreases inflammation and causes muscle relaxation.
Personal Injury
Many types of Personal injuries can be treated with chiropractic care. This type of care involves making adjustments to the spinal discs to realign them for proper healing and to relieve pain and other symptoms. We have skilled chiropractors who can help you achieve a pain-free life after you've suffered a personal injury. Realigning the spine through chiropractics takes pressure off the affected discs, which makes it possible for them to heal more effectively. This eases soreness, stiffness, tingling and other symptoms of common personal injuries. Some of the different types of personal injuries that can be treated with chiropractic services include herniated discs, bulging discs, back sprains, neck sprains, and whiplash.
Worker's Comp
When it comes to treating work injury pain, the most effective way to do so depends on the kind of injury you have. Treatment options also depend on how severe your injury is. For minor injuries, such as mild sprains, resting the affected area, putting ice or heat on it, taking nonprescription medications and limiting your activities are generally effective at easing pain at least temporarily. However, if you have pain that is severe or pain that is not responding to these types of treatment, there are other options to consider. Surgery might be recommended or required for serious injuries that are not healing properly, especially if these injuries affect your quality of life. If you have a more serious work injury, it is important to have it evaluated to determine how severe it is and how it should be treated. Getting a diagnosis and prompt treatment can help reduce the risk of developing complications or having your work injury get even worse.
Foot Orthotics
FootLevelers
One of the best treatments available is Chiropractic adjustments, rehab, and custom-made functional orthotics. Once your doctor corrects your spine, custom orthotics will help balance your feet and support good posture. This combination of adjustments and custom orthotics has been proven time and again to reduce stress throughout the body and restore proper function to the lower extremities. It will keep you pain-free for longer periods of time, improve your body's foundation and keep the Kinetic Chain aligned: the ankle, knees, pelvis, and spine.
Acupuncture is a licensed and regulated healthcare profession in about half of the United States. Patients should ask their practitioner if their state requires a license to practice. In states that do not require licensing, patients should ask their practitioner if they are certified by the National Commission for the Certification of Acupuncturists.
Recent Posts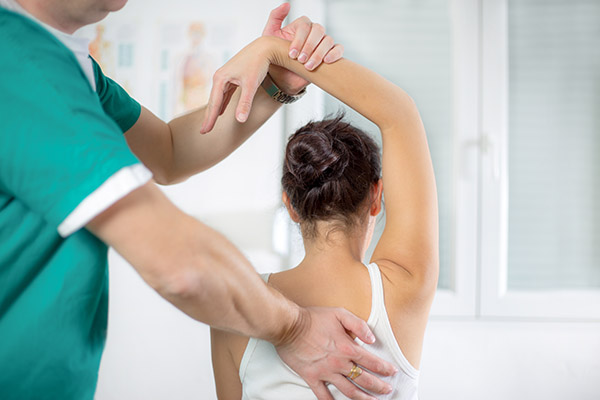 After a car accident, it is not uncommon for victims to visit a chiropractor. Even if a person does not sustain visible or life-threatening injuries, car accidents often result in tissue, nerve and joint damage. This can lead to chronic pain, discomfort and other side effects, such as headaches, fatigue and the inability to concentrate.…